Copperpoint Brewing Company
A full production Brewery and Tap Room in Boynton Beach, FL
After a 9 month search for the perfect space, owners, Al Lettera and Matt Cox, decided on Boynton Beach for the brewery when they found a great building that was perfect for their operation.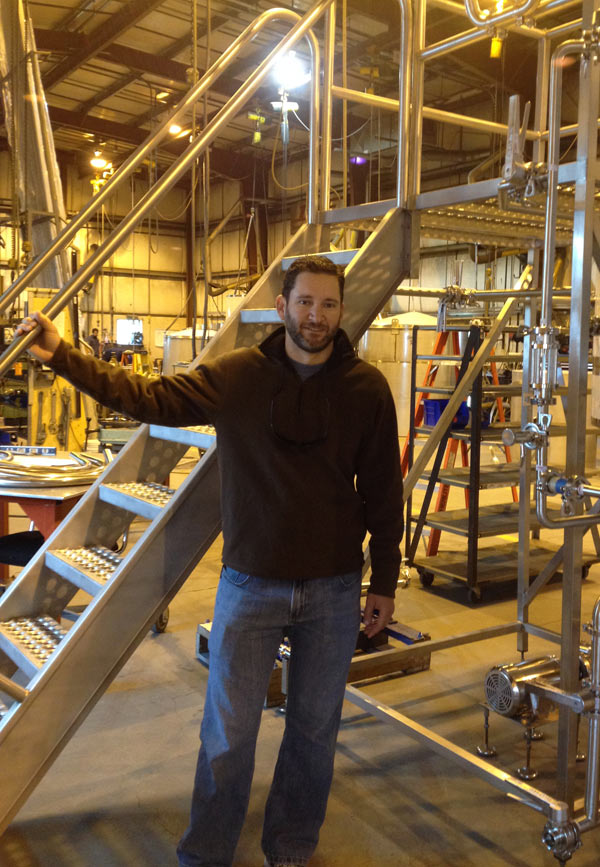 The Lowdown
Brewmaster, Matt Cox, brews his "traditional beer styles with bold, intense flavors" and several seasonal beers that will range from 5%-12% alcohol on a 20 bbl, DME brewing system, built in Prince Edward Island. Initially utilizing 5 fermenters, (3 – 20bbl and 2 – 40bbls).
Patrons can enjoy what Matt describes as "diverse beers and some experimental, out of the box styles" in a spacious, and nicely built out, air conditioned, tasting room.
The Taproom
The tasting room has a warm, industrial feel with a glass window looking into the brewery. The full time tasting room is open to the public who can come for a pint, growler fills, tours, and catch some games on TV. Food is available by delivery, one of the on-site food trucks or catering.
Our Founder
Cox started brewing in 1999 and took over brewing operations at Big Bear Brewing Company in 2001. He has won 50+ awards, including the prestigious Gold Medal at the Great American Beer Festival (GABF) for his Belgian Dubbel. He has also taken Gold medals at the North American Brewers Assoc., multiple medals at the US Open Beer Championships, and multiple Grand National Champion Awards at the United States Beer Tasting Championships.