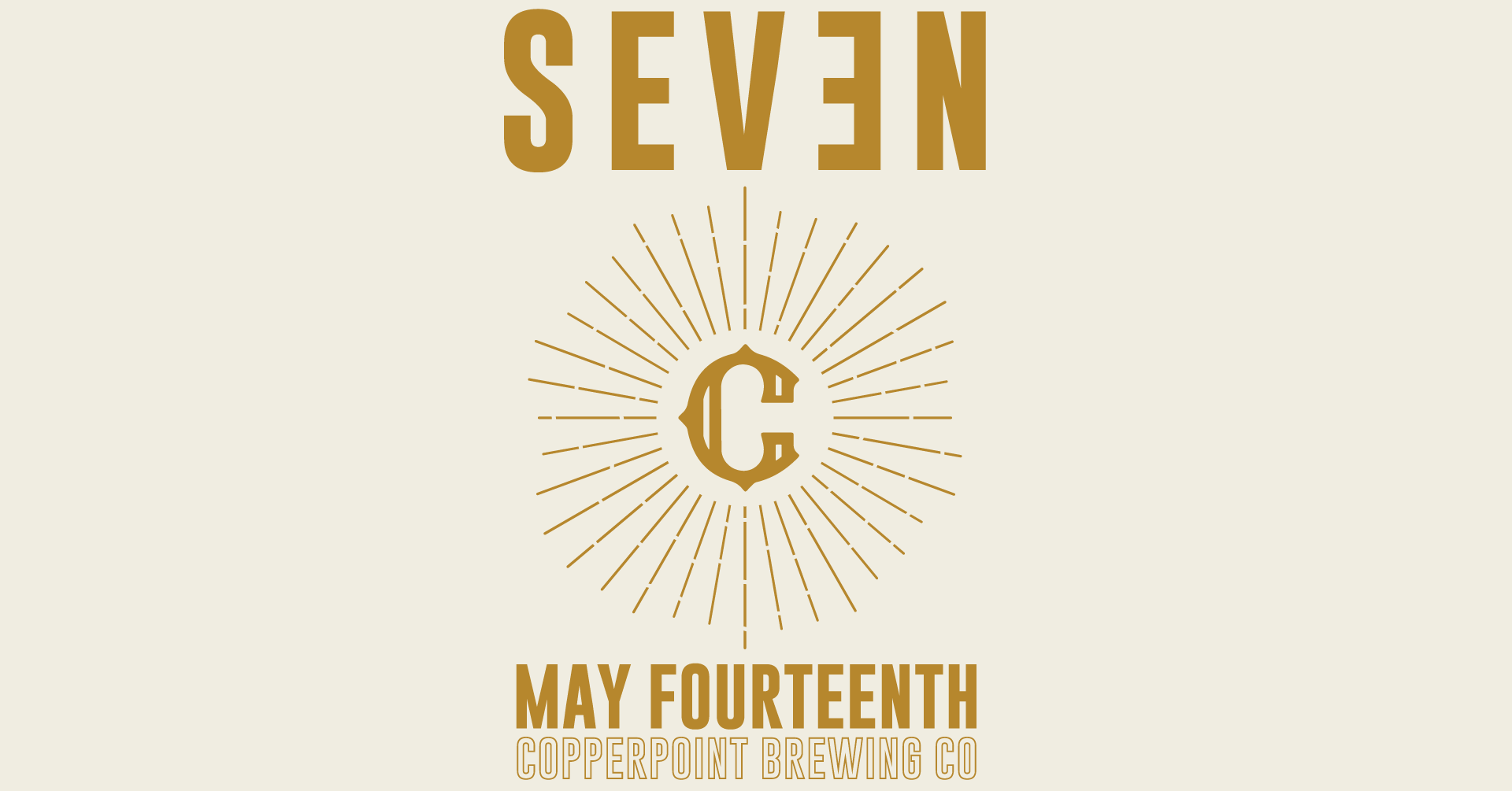 13 May

Copperpoint 7th Anniversary is Tomorrow!

Tomorrow our 7th Anniversary celebration! We are excited about a day full of fun right here in Boynton Beach.. Here's some details for those of you looking at joining us tomorrow.

The event will run from noon until 8pm. Last call will be at 7:45pm. Our taproom will not be open the remainder of the night.

We are expecting a big turnout and parking is limited. We recommend carpooling (with a DD), taking a ride share or using Tri-Rail. The Boynton Beach Tri-Rail station is less than a mile from the brewery and only an 18 minute walk. Please do not park in any neighboring business lots, you will get towed.

This is an all ages event but must be 21 to drink. We will be running on a drink ticket system. You will be ID'd and given a wristband. You can then purchase tickets out front of the brewery for $6. You can use these tickets for beer, wine, cider. There will be no growler/Crowler fills during the day. You may purchase cans to-go when you are leaving. We will remove your wristband when purchasing to-go beer. Check out our beer list.

Lager
A-10 Red IPA
High Ridge IPA
Das Pils
Blood Orange Wit
B Rabbit Espresso Stout
Bee's Squeeze (Kolsch with Honey & Orange)
Coffee Lager (Amber Lager with Coffee)
Juicy Hoppy Vague Names (Hazy Double IPA)
Creamsicle Sour (Sour Ale with Orange, Vanilla & Lactose)
Higher Than High (Triple Dry Hopped West Coast IPA)
Hazy on a Beach (Hazy Double IPA with Coconut)
Monster's Ice Cream Party (Imperial Stout with Strawberry, Chocolate & Vanilla Ice Cream Mix)
Monster Gets a Horse (Imperial Stout Aged in Blanton's Bourbon Barrels)
There's a Pastry in My Beer (Sour Ale with Apricot, Almonds and Vanilla)
The Pits (Sour Ale with Cherry & Blood Orange)
Boynton Runs on…(Maple Donut & Coffee Stout)
Who's Foster? (Bananas Foster Imperial Stout)

We will have 3 food trucks here including Silver Spork, G's Hibachi and Taco Time y Mas.

Live music will be provide by our friends Davee Bryan (1:30-4pm) and Slip Mahoney (4:30-7pm).

It's been a fun 7 years of brewing and serving beer to you all. Come celebrate 7 and many more with us.