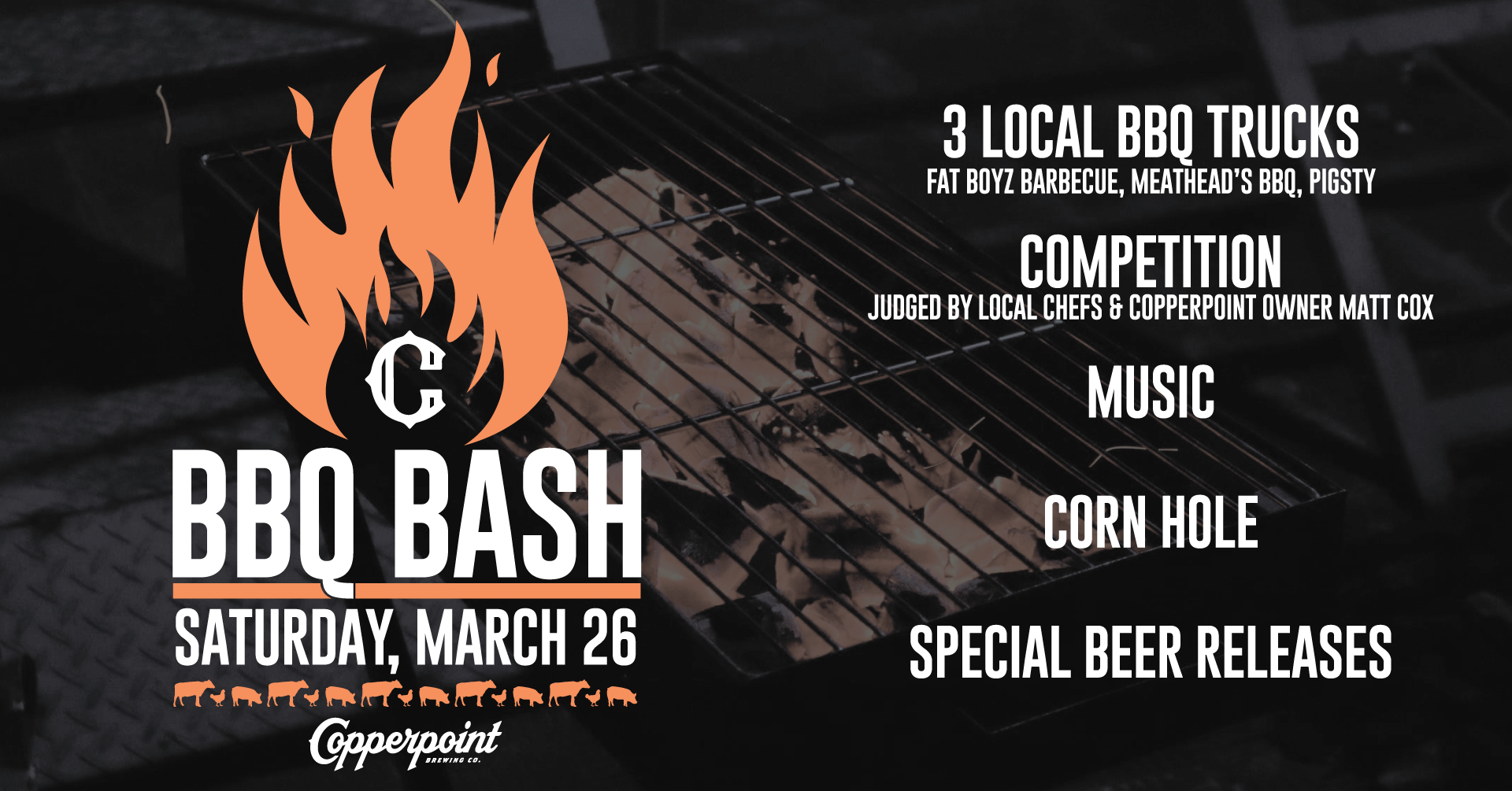 25 Mar

BBQ Bash 2022 is Tomorrow!

Tomorrow is BBQ Bash! We are looking forward to taking this event back to it's normal format after a couple strange years. Here's some details for those of you looking at joining us tomorrow.

The event will run from noon until 8pm. Last call will be at 7:45pm. Our taproom will not be open the remainder of the night.

We are expecting a big turnout and parking is limited. We recommend carpooling (with a DD), taking a ride share or using Tri-Rail. The Boynton Beach Tri-Rail station is less than a mile from the brewery and only an 18 minute walk. The weather is going to be beautiful so a walk will be nice. Please do not park in any neighboring business lots, you will get towed.

This is an all ages event but must be 21 to drink. Duh right? We will be running on a drink ticket system. You will be ID'd and given a wristband. You can then purchase tickets out front of the brewery for $6. You can use these tickets for beer, wine, cider. There will be no growler/Crowler fills during the day. You may purchase cans to-go when you are leaving. We will remove your wristband when purchasing to-go beer.

We will have 3 amazing BBQ trucks (Fat Boyz Barbecue, Meathead's BBQ Food Truck and Pigsty BBQ) serving all day.

We will be awarding trophies to winners in Best Ribs, Chicken, Brisket and Best Overall truck at 6:15pm after judging by our local celebrity panel.

The cornhole tournament will begin at 1pm in our upstairs/game room. Participating teams need to check in by 12:30pm. Rules and brackets will be presented at 12:45pm with play beginning at 1pm. There is still some space available for teams. You may sign up in the taproom or call the taproom to sign up. Payment ($20 includes 2 beers) will be needed up front. Winners will take home Copperpoint gift cards.

We will be unveiling our new extension of outdoor space at the brewery this day as well. Just take a walk off the back of our west side patio out to what are the beginnings of a new space! You'll find tables, chairs and live music from Keith Michaud (12:30-3pm) and Joey Calderaio (3:30-6pm) out there. It's a humble little space right now but over the next few weeks will be landscaped and upgraded as a permanent spot to hang out outside here at The Point.

We are looking forward to you all joining us for a what is looking like a beautiful Saturday afternoon of BBQ, beers, tunes and fun.